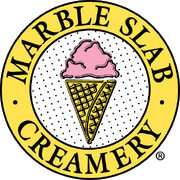 The Marble Slab is the place where The Keepers liked to meet up and discuss their plans against The Overtakers. It sometimes acted as a HQ for them, a central meeting place.
Kingdom Keepers III: Disney in Shadow
Edit
It was here where Finn first brought up the idea of turning Jess and Amanda into DHI's aswell as sowing the others Jess' sketch of Wayne's cryptogram.
Kingdom Keepers IV: Power Play
Edit
The Keepers again met here to discuss their plan of action against The Overtakers.
In KK3, the Marble Slab was called the Frozen Marble and the name changedin KK4.
Appearences
Edit